What do you think of when you think of confetti? Celebrations, perhaps? And popcorn? Going to the movies, maybe? Or that feeling of digging into a bowl of freshly popped kernels and delightfully hearing the crunch it makes as you chomp it down and then lick your fingers. Not to mention, popcorn makes a great party food. So there we are, back to celebrations.
At ooh noo, we have another reason for celebrating confetti and popcorn. Confetti is the name of our dotted cotton jersey fitted sheet, which now comes in three scrumptious colours with white dots – Powder, Bubble, Midnight Grey (called White Confetti because the dots are white) – and as well as black dots on white cotton (called Black Confetti because the dots are, yes, black!).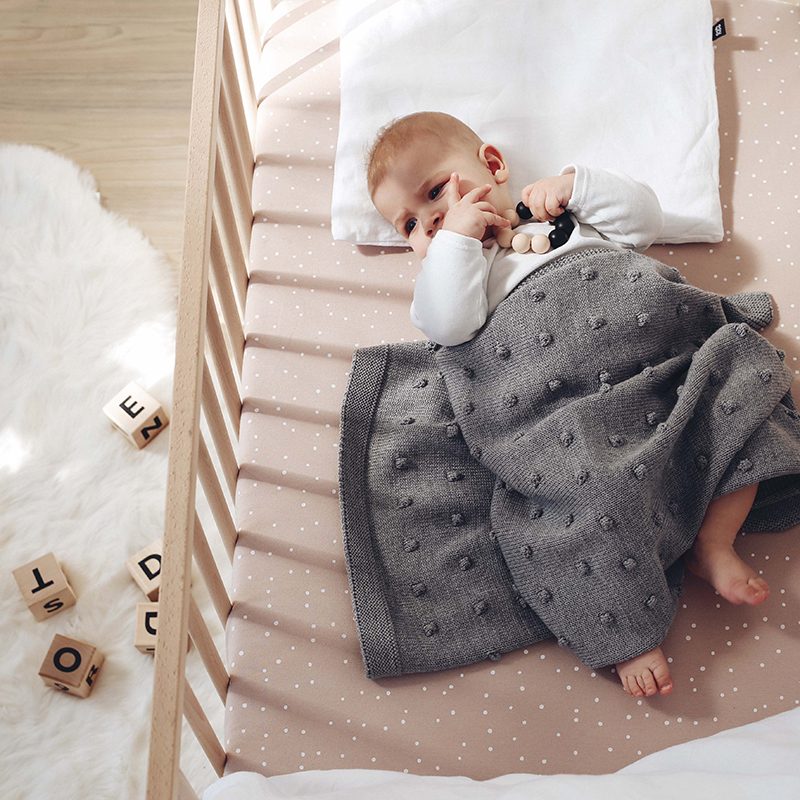 The other cause for celebration is our woolen blend Popcorn Pram Blanket, perhaps your baby's best friend during winter months, which we continue this season in Grey, Sand and Strawberry Milkshake colourways as well as the ever popular cotton version in Snow. And while our blanket takes its name from the knitted bobbles that adorn the surface fit for covering baby in the pram, we also find it ooh soo charming in baby's room, covering up those chubby little legs while she explores the visual and tactile wonder of the world around her.
GET THE LOOK