Summer days can be long and never-ending. The sun and the fresh air call us outside, to enjoy with friends in nature. It's great when all the elements come together to create a relaxing and inviting space for kids and parents alike. A space for enjoying each other's company, for laughing and playing. A few simple items help to make out time outdoors even more fun. Especially for kids.
Here are our favourite accessories to include in your backyard paradise.
1. THE OOH NOO PLAY TENT
The Play Tent is the number 1 contender for adding the most fun to summer in the garden. Since we've been using it this year, we've truly been amazed at how much fun the kids have with it in the backyard. They love having their own little portable club house. It's roomy enough for a few friends to sit inside and play a game. We slowly watch as the blankets and pillows disappear from bedrooms, only to find them later in the day, all piled up in the Play Tent.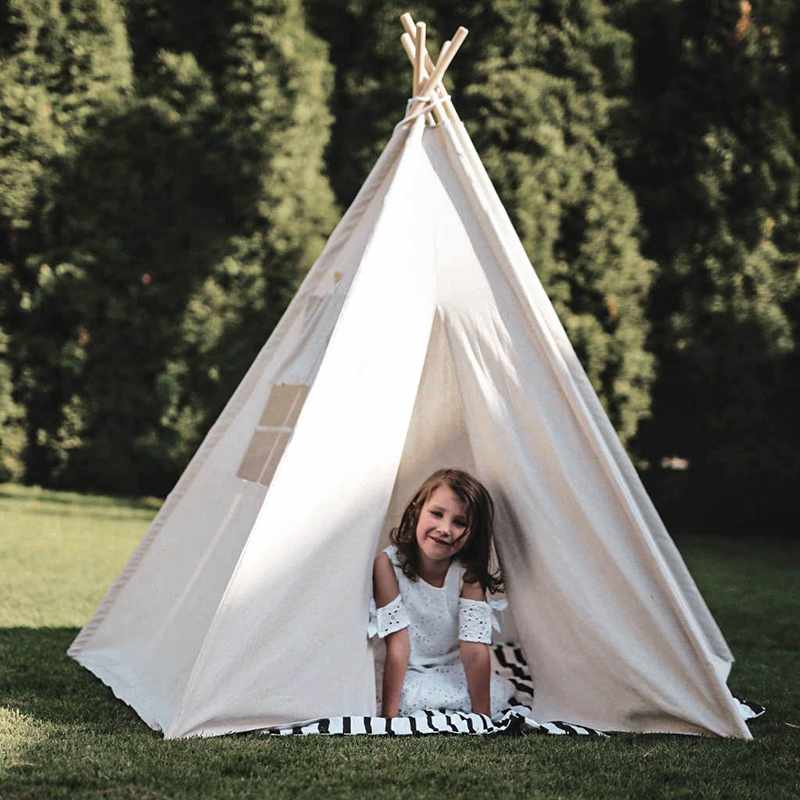 2. THE OOH NOO LOVE HOME BLANKET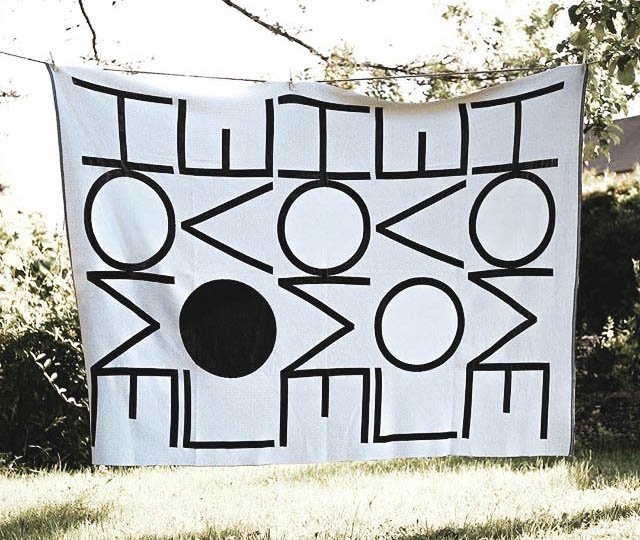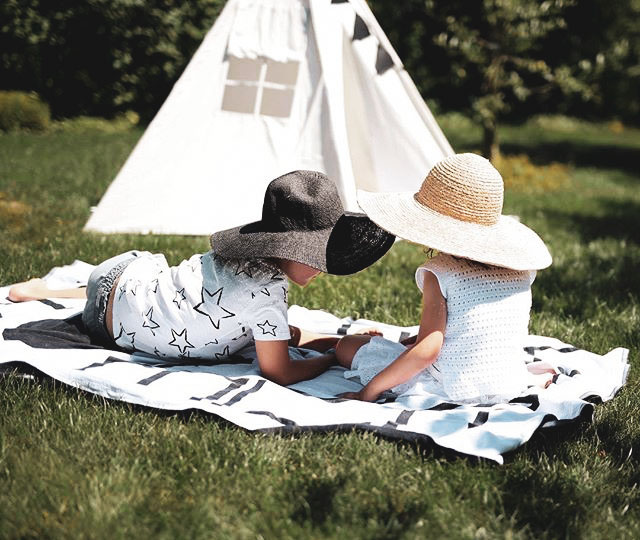 The ooh noo Love Home Blanket is a reversible cotton-knit blanket with the words LOVE and HOME, two of our favourite things. The blanket is a pleasing weight and feels nice on the skin. You can use it for covering up on a chilly evening or as a blanket on the lawn or the beach. It folds up compactly enough to fit into a tote bag for easy carrying. Not to mention, it's a stylish throw blanket on your couch or your bed. And since it's monochrome, it goes with anything.
3. WOODEN FOLDING DECK CHAIR AND FREESTYLE CERAMIC MUG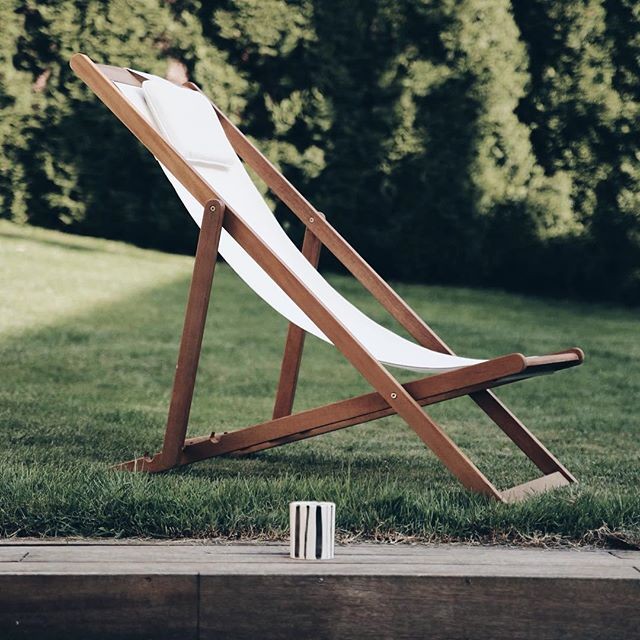 The wooden folding deck chair is a classic. It's also a mandatory requisite for trips to the beach or for a picnic in the park. And it looks smashing in the backyard as well. It's lightweight, easy to carry and comfortable for relaxin' and chillaxin', which is what the summer is all about, right? Here, we've chosen the chair from XYZ because we love that it comes in off-white.
Speaking of off-white, we've teamed it with our Freestyle Ceramic Mug, which is perfect for your favourite cold beverage of choice. This pattern comes in a 300 ml size, just the right amount for iced coffee or lemonade, or even something a little stronger. If you prefer a larger size mug, we also have 400 ml sizes in our Ladybird and Magnetic Attraction patterns.
4. A SWING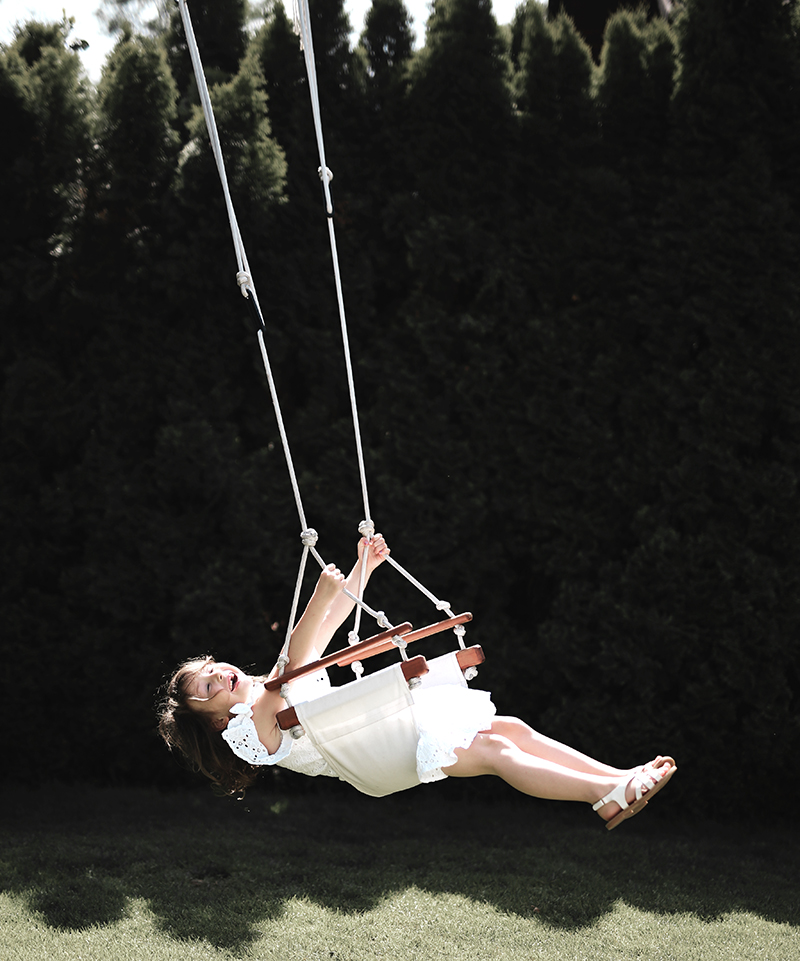 Our favourite swing for outdoor and indoor use has got to be this white one for kids by Solvej Swings. If you don't know this New Zealand-based family-run company, then click that link and have a look at the quality swings they offer. Swings are great for developing vestibular balance in your child and they are just plain fun and enjoyable. One-two-three-weeeeeee! Of course, be prepared to hear little voices calling, "Mummy, push me, please!". It means you'll have to forfeit your deck chair seat for a moment, but the squeals of delight are worth it.
5. FRESH FLOWERS
Even if you're not a green thumb, flowers are something we can all use more of in our lives. If you're not brave enough to plant your own, try raiding your neighbour's garden for some cut flowers (well, it helps to ask first!) or a local farmer's market or flower shop. Flowers add a burst of fragrance and colour and brighten your mood. Not to mention, they make a great hostess gift for any parties you'll be attending this summer.
What are your favourite summer blossoms?