Planning, designing and decorating a nursery room can be as enjoyable as seeing the results. It requires a refined combination of style, aesthetics and playfulness.
I see the nursery room as a place that evolves and changes with time as the child grows.
But how to decorate a kid's room without compromising on style and without having to make major changes? Combining high-quality pieces of furniture that will stand the test of time and become a family heirloom with some eye-catching elements seems to be a good choice.
Which are the bits that can change the look and feel of a kid's room?
How can bedding, toys and other pieces of décor make all the difference?
How can we add that extra flare that will take the room to a whole new level?
How can we imbue the room with cosiness and warmth?
Should we consider the change of seasons so that they are reflected in the colours of the nursery or should we stick to one strategy regardless of the time of the year?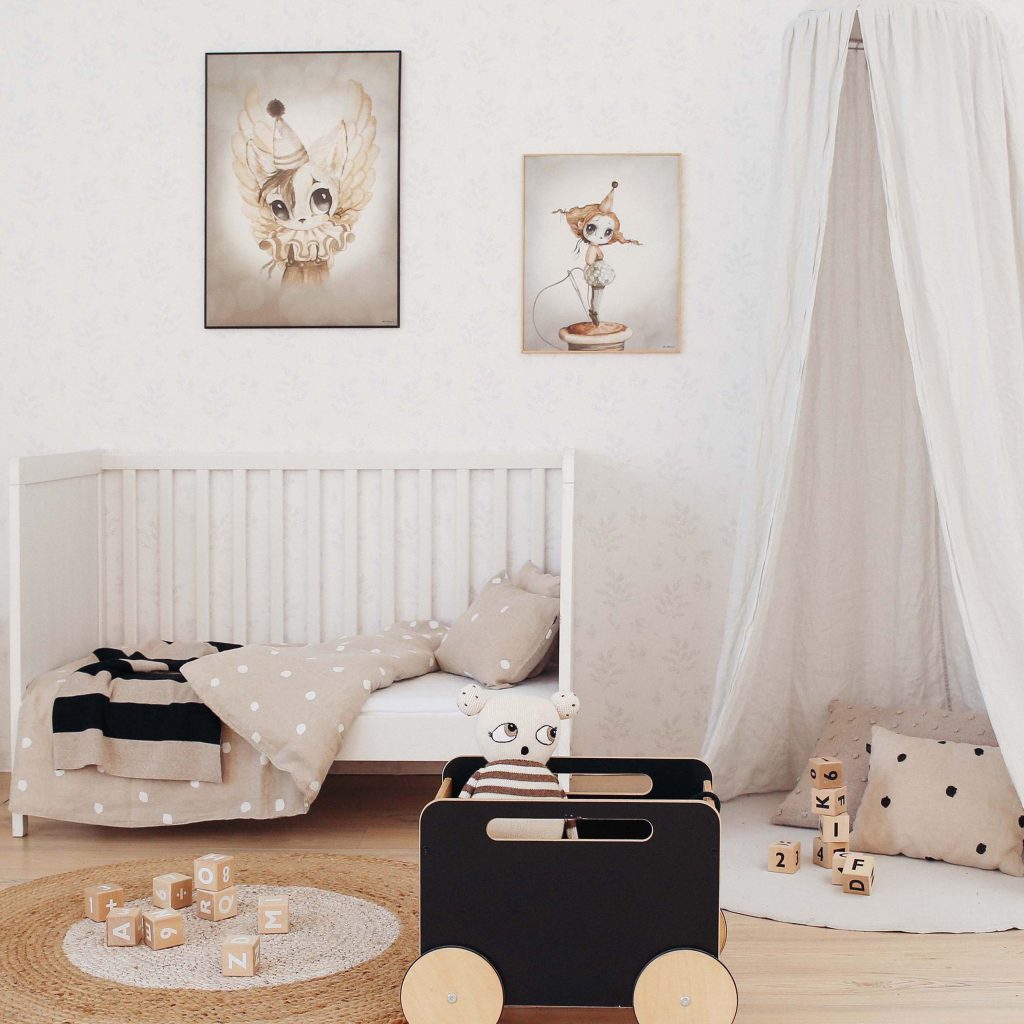 These questions – and many more like them – puzzle the parents when they try to balance function with form and, at the same time, take into consideration a child's wishes. I will try to tackle them.
Personally, I like making little changes in the room, moving things around and changing the colours, but always with the items that are relevant at the time.
I've always considered bedding a substantial part of the nursery. As a matter of fact, of every bedroom.
Take a look at the example below and see how the room changes when you put bedding on the bed. It is the same room but the feel to it is completely different.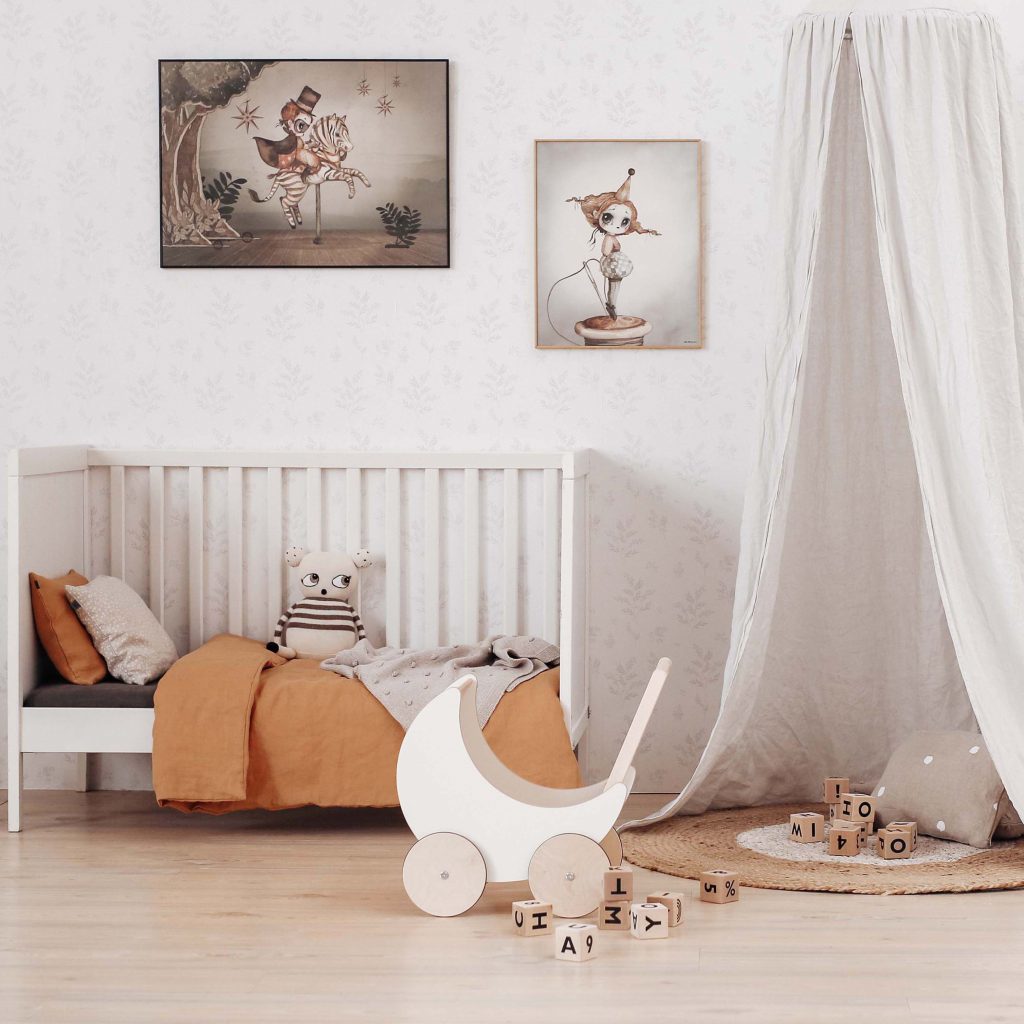 Bedding is an important part of the room and as such plays a major role in its décor.
If you swap caramel bedding for pure white, the feeling is completely different. One emanates timeless chick, the other a touch of warmth. It is better if that splash of colour is in home accessories and things we can easily change.
Bedding, however, is not the only element that makes or breaks the interior of a room.
In the next blog, we are going to write about other style essentials that can elevate a room.