In this post, we focus on some of our favourite choices for baby girl bedding. Whether you choose a fitted sheet or a duvet cover with pillowcase or an entire bedding set, with ooh noo, the possibilities for your monochrome girl's nursery are nearly endless!
Belgian mum Melinda (follow her at @melinda.max) chose our Tiny Triangles Baby Fitted Sheet for her twin baby girls. She needed a fitted sheet suitable for her double hanging cradle and took advantage of the possibility of ordering custom sizes from us. She adores the delicate pattern of the repeating triangles and says she thinks it's one of our "most girlie" patterns without being pink. The linen-cotton blend is a great choice for babies as it is soft, keeps them cool and holds up well in the wash. (Not to mention – the white is very forgiving when it comes to babies – messes can easily wash out and the fabric naturally whitens when left to dry in the sun.)
Next we see how Katie of
@rosexgrace
chose our 100% cotton
Geometric Web Toddler Duvet Cover
with a matching
Toddler Pillowcase
. This delicate pattern of finely crafted geometric shapes again includes triangles, but this time in a dynamic rhythm of intersecting lines. It's a pattern that looks lovely in a matching bedding set, but also mixes well with our other bedding patterns. And here's a hint: it also looks great in boys' rooms, as we've already seen in
this post about little boys' rooms
.
Moving across the pond to California, we see how Morgen Marie of @simplymorgen (and the blog Simply Morgen) chose our Ladybird Toddler Fitted Sheet (which works great with an Ikea crib mattress!) and Freestyle Toddler Duvet Cover for her blue-eyed angel. The two patterns give a lovely minimalist and monochrome backdrop to her nursery style. Simple, clean, yet still lively and eye-catching. Besides, you can't go wrong with dots and stripes, now can you?
Another momma who chose Ladybird, this time as a Toddler Duvet Cover, is Steffi, who chronicles her adventures with her amazing babe Liz at @ape.41. She chose our Toddler Ladybird Duvet Cover together with our Tiny Triangle Fitted Sheet in Liz's room. We absolutely love the contrast of the dots with the tiny triangles!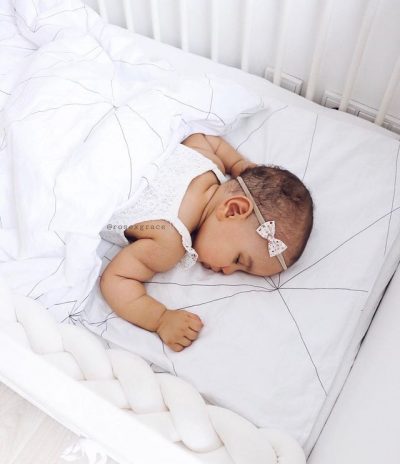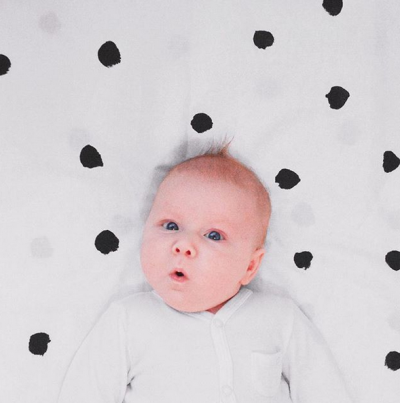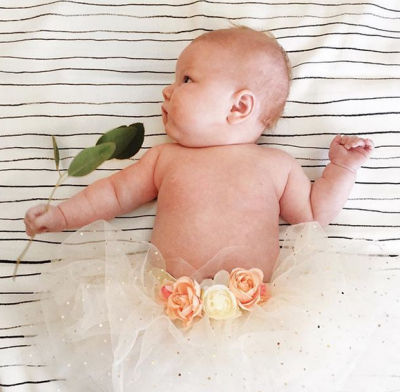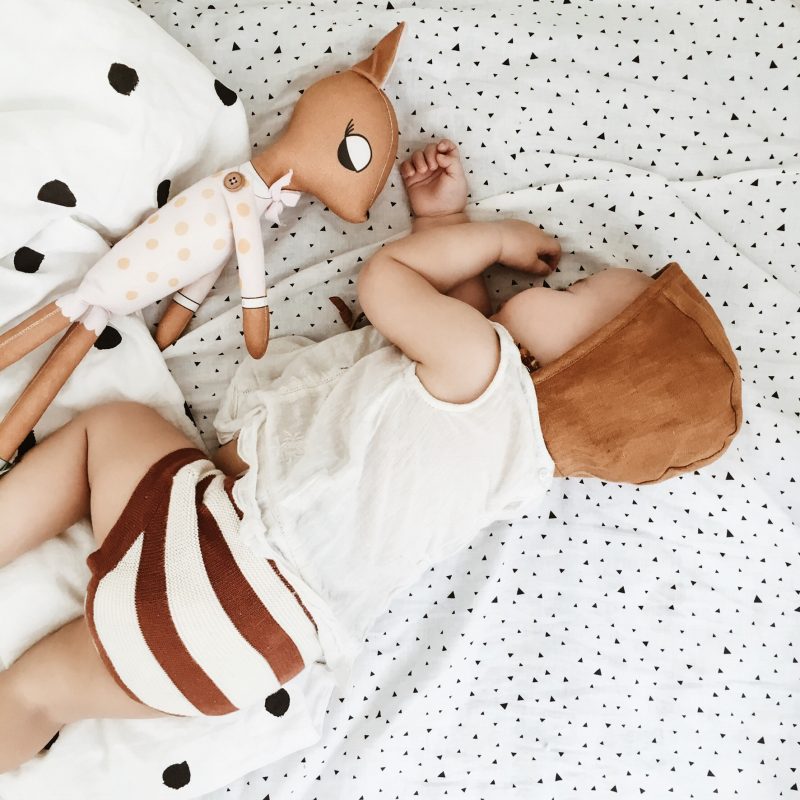 Whether you choose linen, cotton or linen-cotton blend, we make fitted sheets, duvet covers and pillowcases for your baby that are durable and easy-care. What's more, nearly all of our designs can easily be used in both a girl's nursery and a boy's nursery. So that means, you can save the bedding to use with your next baby. Definitely a mum win!