When one of our colleagues proposed putting up wallpaper in the nursery, we saw OOH NOO GIRL roll her eyes and heard LAZY DOG sigh long and low. Good thing we decided not to leave the nursery decorating to them!
Thanks to Sandberg Wallpaper, our nursery changed instantly into a fairytale setting. Choosing a design was hard, because they have so many beautiful ones. Not to mention they have incredible wall murals, which take wallpaper to the next level because they turn your wall into a canvas. We went for the Faded Passion design in a cool grey colourway. This digitally-printed wall mural, designed in collaboration with MiniWilla is a "romantic experience where a worn, textile-like surface meets the glory of the passion flower" to create an enhancement like no other!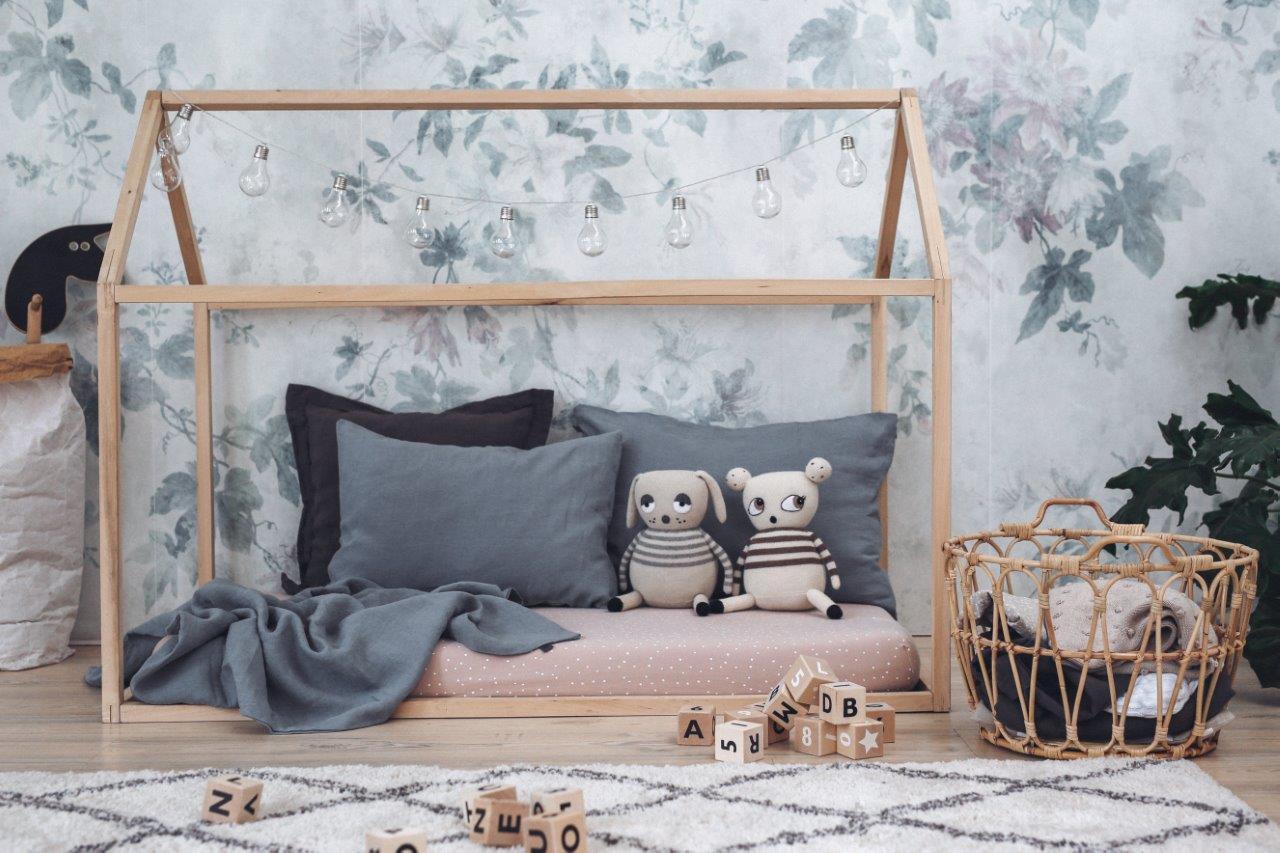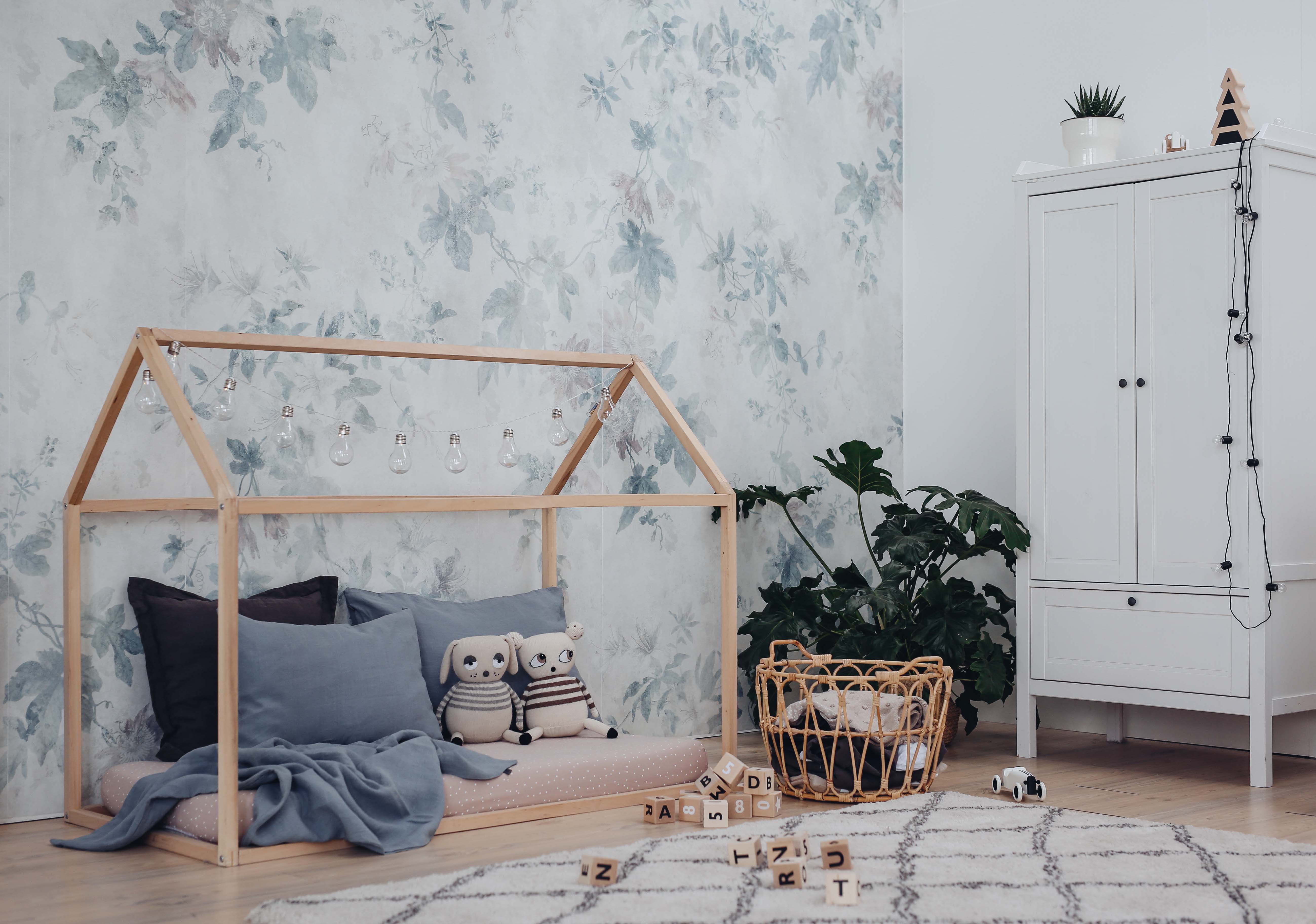 THE WONDERS OF WALL MURALS
We love how the wall mural makes the room feel larger (see our previous post on Natural Living with Kids for a peek at how the space looked before). Not only that, the interplay between the wall mural, the bedding colours and the other elements in the room creates a cosy mood and a feminine space at the same time. We surprised even ourselves when we saw just how versatile our Slate Blue Bedding is, it all depends on what you pair it with, for the mood you want to achieve.
For more ideas about the diversity of this bedding, check out our past posts on using it in boys' rooms and in baby boys' nurseries.
GET THE LOOK