Elsewhere we've shared inspiration for younger boys' rooms as well some adult settings for our Slate Blue pure linen bedding. Here, we catch up with two interior stylists who've found it to be a good solution for styling the bedrooms of their older boys who require a little more sophisticated set up that can transition with them as they enter teenhood.
EDIT FOR AN OLDER BOY'S ROOM
Dutch interior blogger Rowena Donker of House-Proud Styling & Interieur blog (follow her on Instagram @rohouseproud) has gone completely blue – building the palette in her sons' shared room around our Slate Blue Linen Duvet Covers in an effort to create a room that is soft and comfortable. The result? A space that is welcoming, reminding one of the sea or even the night sky, contrasting it with gold highlights, bold turquoise and dark tones, creating a harmonious tonal gradation from the bedding to the painted walls. Details are space-inspired, with toys taking new places as shelf decorations or transforming into storage containers.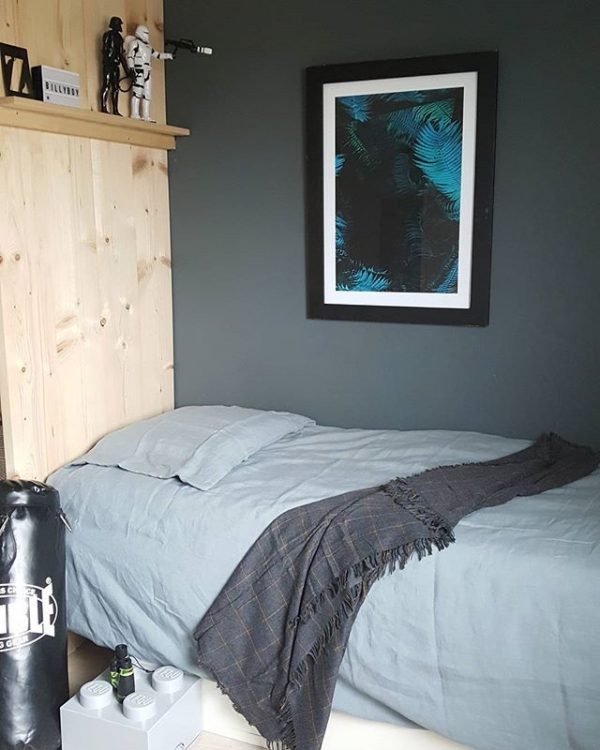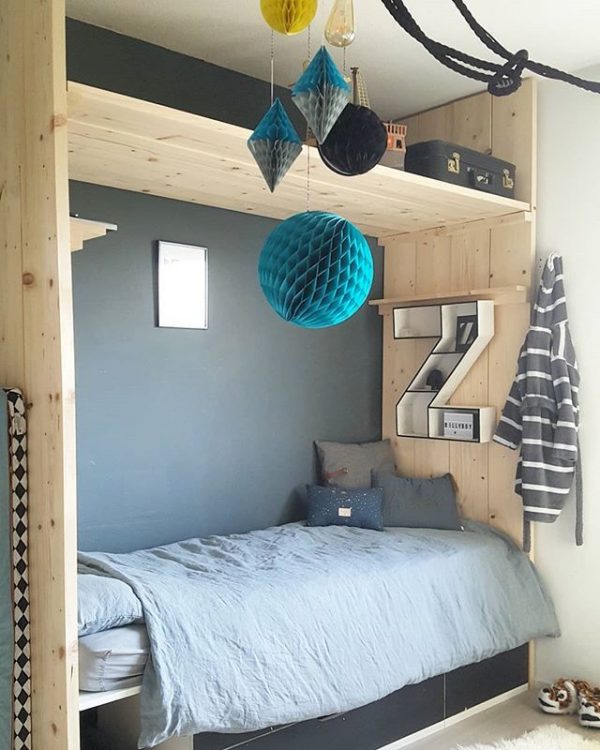 As she says on her blog, she prefers to have the same bedding on both beds for a shared room, to keep it from looking too busy. She also explains why she chose linen bedding, as it is great for her boys, who quickly get too warm while sleeping. She also adds that a big plus to our duvet cover is that it has a hidden zipper enclosure, which means that the duvet stays put. Read more about why she chose our bedding for their room here.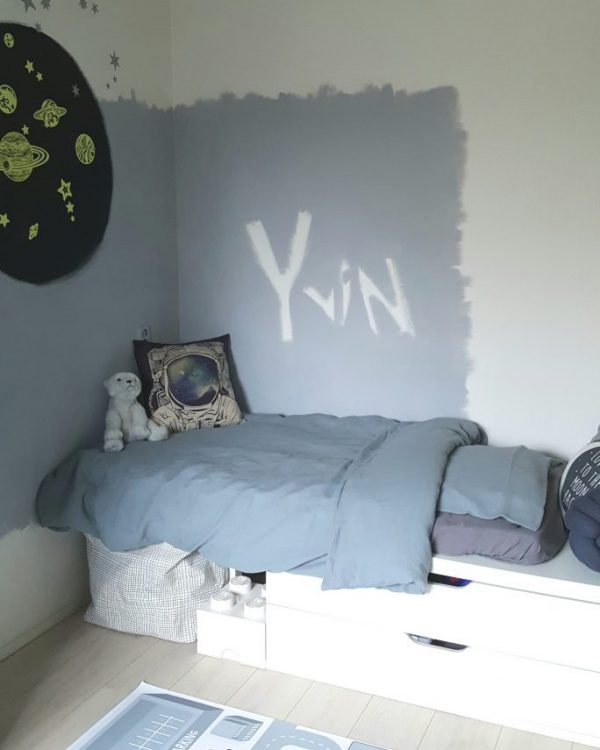 Likewise, Italian interior design stylist (
@studio1911design
) and owner of the Naples concept store Lot More (@lotmorestore), Laura (follow her on Instagram
@laura19_11
) also used Slate Blue for her son's bed (see featured photo above). She combined the linen with decor elements in wood and natural fibres: a wooden bed frame from Norwooddenmark, our wooden Alphabet Blocks, a circus tent shelf from UpWarsaw, a basket from The Dharma Door. She's succeed in creating a spacious and simple space, full of love and warmth for her son and their four-legged family member, Bobo.
Says Laura about her approach to design: "We consider all our customers and partners as family and operate according to that philosophy. 'The family is the first essential cell of human society'." We couldn't agree more.