We introduced our Slate Blue linen bedding in October 2017 as part of our ooh noo Basics Collection. The Basics Collection is meant to offer solid colour linen bedding that can easily be combined with any of our other bedding patterns. Along with that, the solid colour linen fabrics allow us to offer our high-quality linen bedding in double-bed sizes for adults, something that many parents had been asking for ever since we started selling bedding for babies and toddlers.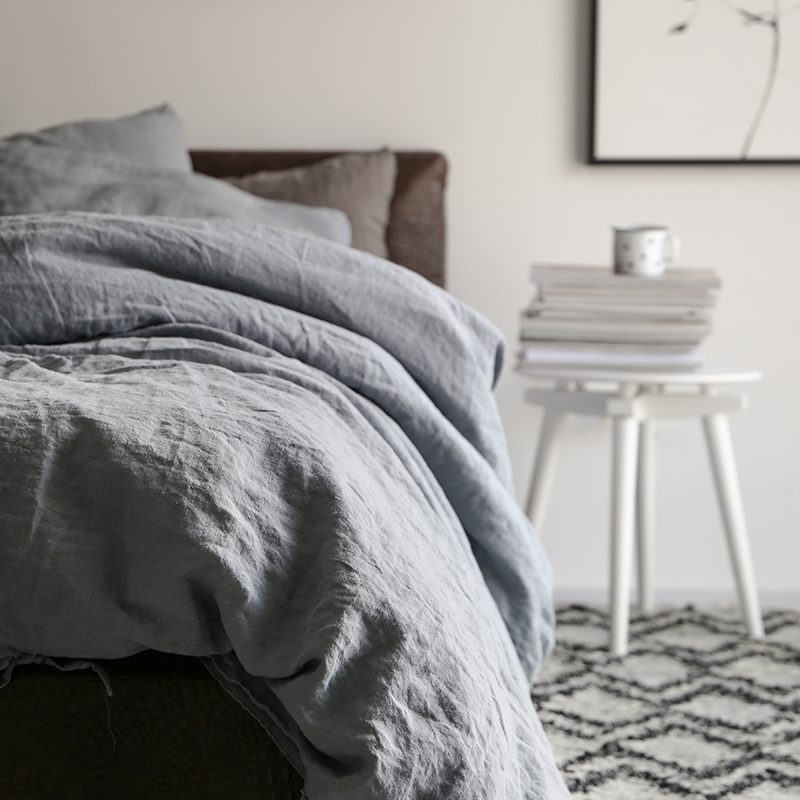 At first people were surprised to see this colour in our collection. What? Isn't ooh noo just about monochrome? What about natural tones? For us, this subtle tone never ceases to surprise us with the way it takes on different tones based on the lighting and other elements in the room. Sometimes it's more grey, other times, it has a tinge of green, just like natural slate rock. We love it with Pure White linen (also in the ooh noo Basics Collection and we love it with natural tones like on our Buttons or Starry Night patterns. It also looks exquisite with any of our printed cotton-linen patterns such as Zebra and Ladybird with their bold geometric designs or Tiny Triangle with its more playful and delicate approach.
Whatever you choose to pair it with, this high-quality European-flax linen will not disappoint.