Looking for an effective strategy for giving your bedroom space a new look without changing everything in your decor? Try stripes! A striped duvet cover or bedding set can bring a fresh look to any bedroom in a snap.
STRIPES CAN BE BOLD
Our Zebra Duvet Cover and Pillowcase create a bold and lively look in this boy's room. For a minimal look, team your stripes with a solid colour, such as our Pure White Linen (shown above as a fitted sheet and extra pillowcase).
OR SUBTLE
Or perhaps you prefer a more subtle look? Our Freestyle pattern offers thinner stripes of varying and thicknesses and distances, far from being uptight and straight-laced. Their hand-drawn look and feel are inspired by the lines that kids make when they are learning to write. Yet despite its childhood association, Freestyle is a pattern that works suitably in the master bedroom as well, giving a welcome change from solid colour bedding yet not creating too much of a distraction or possible clash with other design elements. As they are printed on 100% cotton sateen, they are also available for both single and double beds.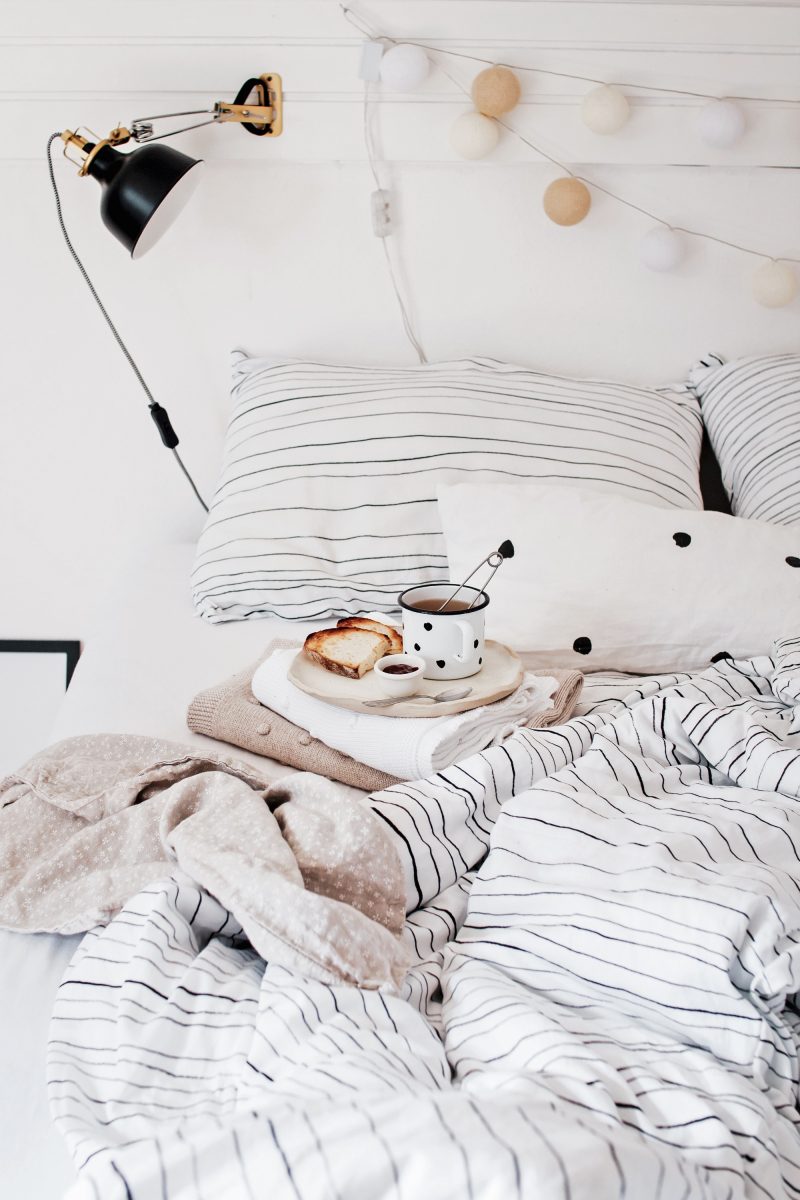 Can't decide which stripes you prefer? Just mix and match them! Combine a Freestyle Duvet Cover and a Zebra Fitted Sheet with our Blushing Blossoms Pillowcase for a girl's room. The interplay of thin and thin stripes creates a more delicate combo without being too twee.
Tell us in the comments below which is your favourite combination using our Freestyle or Zebra stripes.