In this series we share with you a bit about the names behind our bedding patterns, this time with a look at our Tiny Triangle pattern.
While its triangle pattern might be tiny, its effect is big. We print multiple sizes of small black triangles on a super-soft blend of linen and cotton. After we create your bedding, we prewash it so that it arrives to your doorstop nice and soft and ready to sleep in. Immediately.
But enough about the fabric (we could talk about it for an entire post), in this post we promised to tell you a little more about the pattern.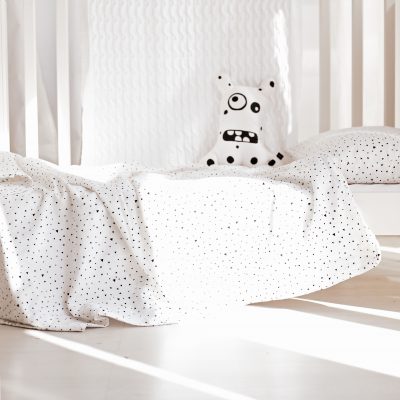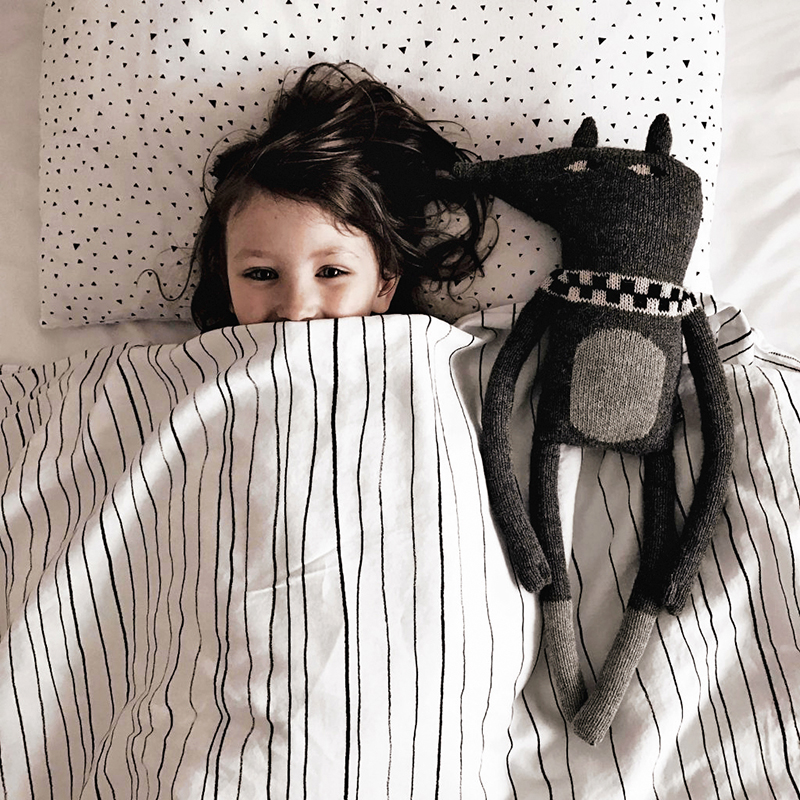 WHY WE LOVE IT
IT'S VERSATILE – It can work with any pattern in our collection or with your existing bedding options.

IT'S MONOCHROME – Yet it complements a wide variety of bedroom interior styles. It adds just a hint of interest in a minimalist setting without being busy. We could also see it in working in

IT'S UNISEX (AND EVEN "UNI-AGE") – Delicate and strong at the same time, it can work in a girl's or boy's room regardless of the age of the child. We especially love seeing Tiny Triangle pillowcases combined with Pure White Linen on an adult double bed.

IT'S TIMELESS, WITH POWERFUL MEANING(S) – Triangles have many associations, just think of mountain peaks on the horizon, a tent, a yield sign, the sign for Delta which symbolises change, the sign for "play" which also symbolises movement, geometry … in a child's room, the Tiny Triangle pattern exudes a sense of playfulness and stability, it gives the eye plenty to look at and explore, without becoming boring or too busy.