Sometimes we forget that the most calming getaway destinations are right under our noses, or in this case, just a short journey up a nearby mountain by cable car. Take a trip to
Velika Planina
("Big Pasture") in Slovenia and you'll be transported immediately back in time. This plateau is known for being a one of the few remaining high Alpine herding villages where herdsman still graze their cows on the grasses and flowers of high mountain meadows. Here on Velika Planina, it's as if time has stood still, except, perhaps, for a few small details.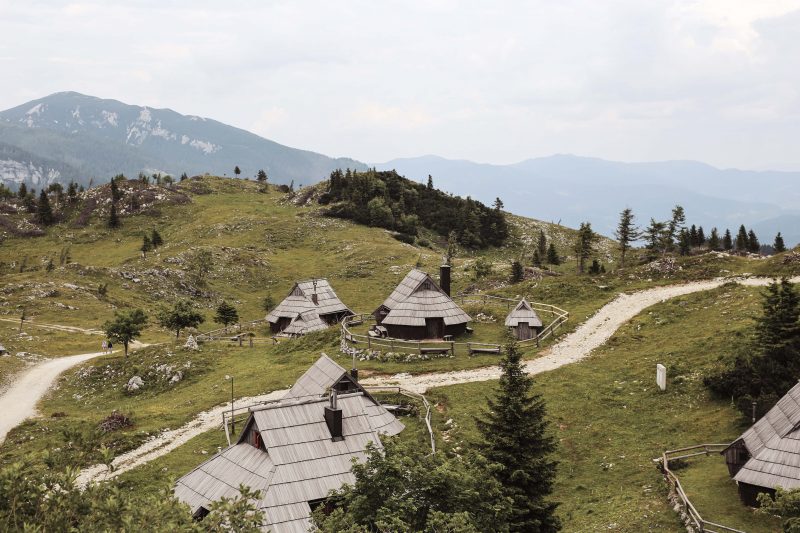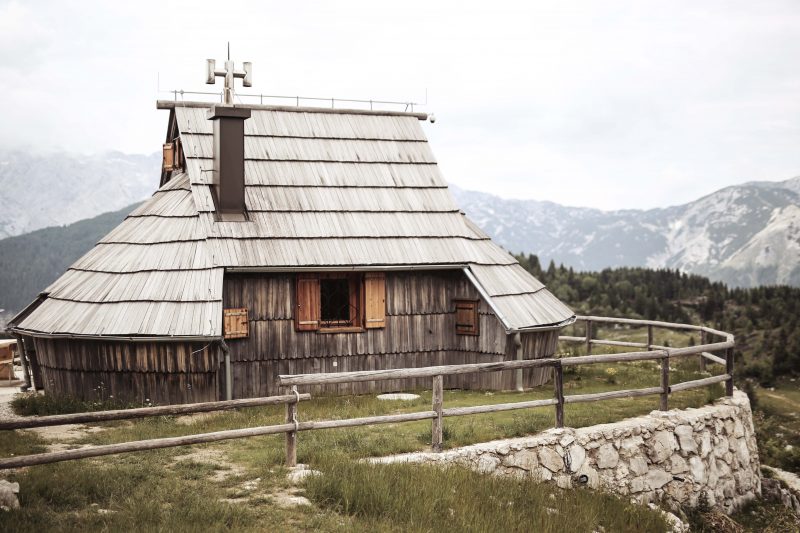 Just step into the mountain huts known as Koča Ostrjica and Koča Bistra and you'll feel immediately at home. The wooden furniture and panelling are warm and inviting. All you need is a hot cup of tea or perhaps even something stronger to quench your thirst after the hike across the plateau. While the kettle's on, you can put your feet up next to the fireplace and take in the amazing panoramic views from the window.
Imagine my delight when I saw the lighting elements hanging in the kitchen of the hut? Such an exciting way to combine traditional Alpine architecture and interiors with contemporary design elements. Hansel and Gretel have stepped into the 21st century.
Sleeping in the high-mountain air always helps me wake up feeling refreshed. For years now, we have the habit of bringing our ooh noo bedding with us, whenever we go on a little getaway. In our house we've become accustomed to sleeping in our linen and cotton and the thought of having to cope with sleeping in a poly-cotton blend already makes our skin a little itchy. But that's perhaps only part of the story. The other part of the story is pure curiosity.
It's the curiosity of wanting to see our bedding designs in as many contexts as possible, to see how it works in different spaces, to experience it in action, so to speak. And in these huts, the dreamy satisfaction found between the imperfections of the wooden panels and the hand-drawn, uneven lines of the cotton Freestyle Bedding offered a tireless backdrop of elements – vertical lines, horizontal lines, triangular shapes on the walls  – in a constant and lively interplay.
I have to admit. Sometimes, it's hard to get me to go outside and smell the flowers, when so much simple beauty can be found inside, too.